Our Services
Happy Gas Sedation

Going to the dentist can cause fear and anxiety for many people, especially if they have had a bad experience before. Oral health care is often associated with pain and vulnerability, and fear of going through the same experience can prevent people from getting regular dental treatment.
The good news is that we completely understand any apprehension you might have, and we pledge to work together with you to make your dental procedures as stress-free as possible using happy gas.
Is Happy Gas Sedation Safe?
Happy gas or laughing gas is a common term for a sedative and anaesthetic used during oral surgery. We use nitrous oxide (N2O) to help our patients feel more relaxed during their procedures.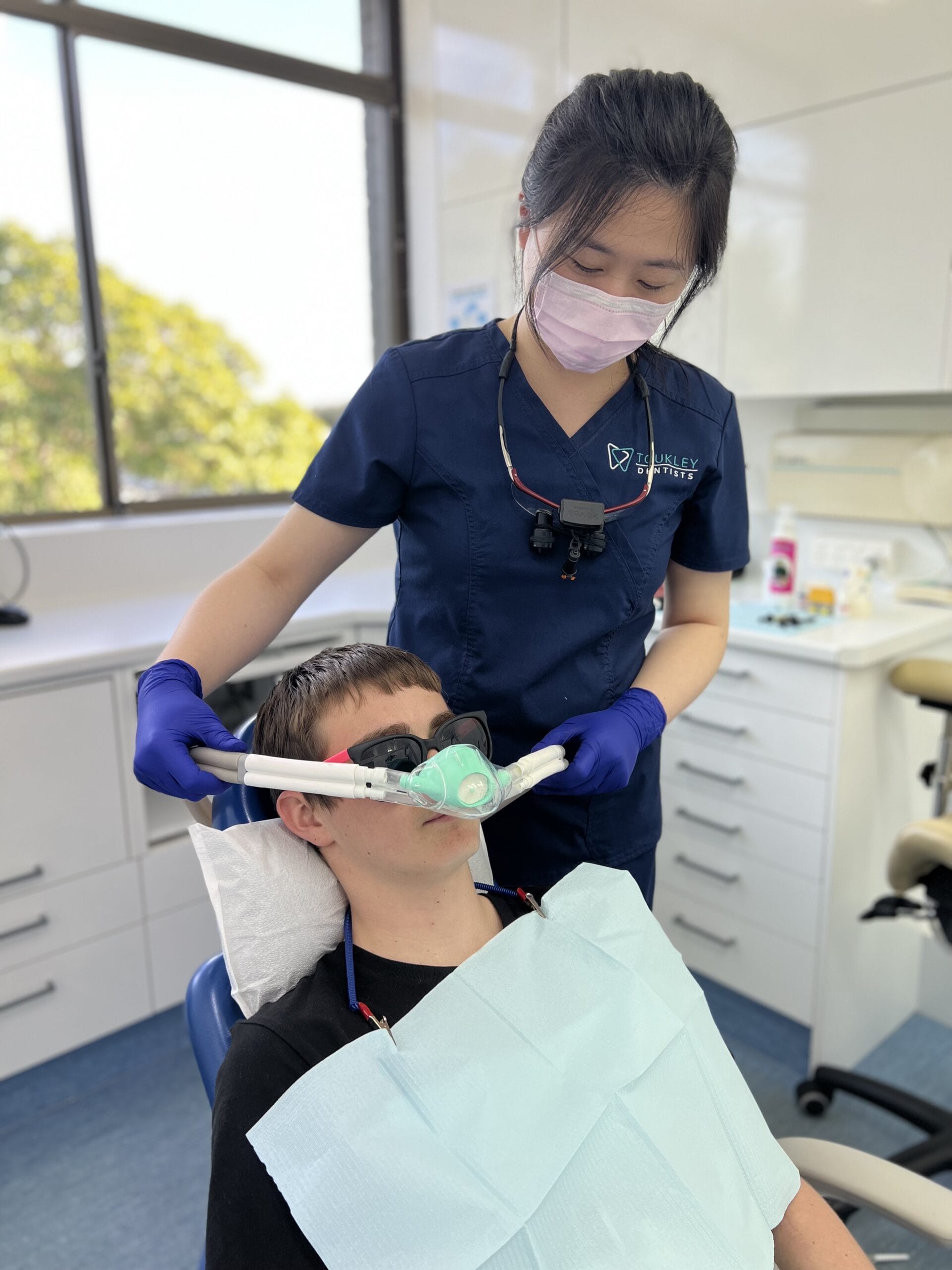 Laughing gas treatment has no long-term side effects, and it is easy to control the level of sedation. Unlike general anaesthesia, the sedation will likely wear off quickly.
Your Comfort and Safety Are Our Priority
Our team is ready to answer any questions you might have regarding happy gas treatment and dental care.
Contact us today
to learn more.
Need an Appointment?
Call at (02) 4396 5777